Music for nights. The hours of blurry pictures, low-contrast memories and empty glasses.
Close to 9pm. Stop-motion hours, work breaks, coffee breaks, wine breaks. Surrounded by early darkness that slowly turned deeper, denser, more encompassing, more hiding the reality of the world. Swinging in between different rivaling conceptions turning these weeks into a spiritual journey or a candy-coloured carnival, depending who to ask. Sometimes, maybe more than ever, it's the joys of the silent places off the big squares where to let things settle, where to take a breath, where to meet oneself.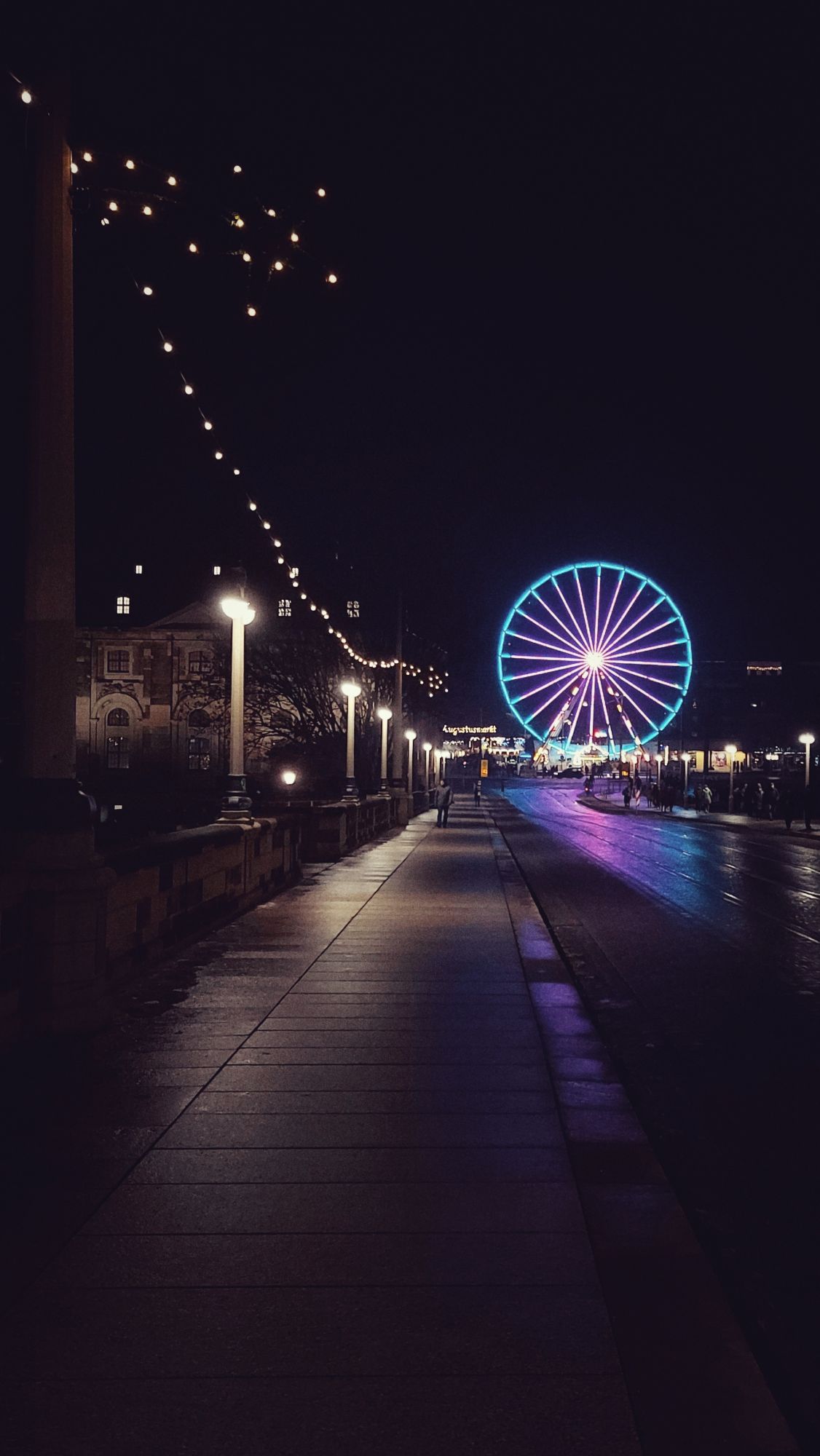 An odd kind of carnival.
Halb durch den Tag. Entlang an jener Grenze, an der Automatisierung knapp mehr Aufwand wird, als die Aufgabe rechtfertigt - und man sich in Handarbeit wiederfindet, die dann trotzdem zeitraubend und fehleranfällig ist. Gelegentlich scheint es nur schlechte Lösungen zu geben. Aber immerhin hat der Mittag Kuchen. Zwischen Bäcker und Fahrstuhl wird der Wind eisig und nass, also beschleunigt man den Schritt, verschwindet im Schutz des grauen Betons und schließlich in den noch offenen Untiefen der heutigen Aufgaben. (Beschreibungen aktualisieren. Tickets schließen. Bemerkungen überhören, die nur Kraft kosten, aber nichts voranbringen. Noch keine Sonne bislang in den Wolken.)
9am and on. Caught between continuously reconnecting sessions and continuously getting distracted so they expire before any serious work has been done. There's a good mileage spent on this kind of boilerplate tasks, and at some point it becomes challenging to even remember what actually should be accomplished. (Also, on another note: Communication with group chats in a bigger meeting is a bad idea if the facilitator is both sharing screen and part of that very group. Know your distractions.)
Fortgesetzter Dämmerzustand, Frösteln im eigentlich gar nicht so kühlen Morgen. Fluss unter den Füßen, Schritte entlang der Gleise, weil das Warten auf die Bahn um diese Stunde schwerer fällt als das Laufen von Haltestelle zu Haltestelle, bis man fast überholt wird. Den frühen Verkehr kreuzen, Ampel-Herzschlag der verschiedenen Stadtteile spüren, hell erleuchtete Erdgeschossbüros passieren, in denen die Fleißigen der ersten Stunden alles vorbereiten für jene, die nach erst weit nach ihnen kommen. (Auf dem eigenen Schreibtisch hat der Nikolaus Schokolade und eine Orange vergessen, und es bleibt zu überlegen, ob zumindest Letzteres als Fingerzeig auf die von Kuchen und Kaffee geprägten Tagesrituale verstanden werden darf. Apropos - Kaffee. Da war noch was. Habt es mild heute!)
Music for nights. Remixed by Opale and it sounds quite close to their own doings. (Did I mention they're missed?)
(Der Abend blieb und bleibt holprig. Manchmal fällt es schwerer, klare Gedanken zu fassen, oder überhaupt an geordnetem Denken festzuhalten. Unten auf der Straße ist es laut, heute. Frauenstimmen telefonieren in einem Auto, hörbar bis weit in die oberen Etagen. Einige Fenster haben sich geöffnet und wieder geschlossen, im Dachgeschoss nebenan werden Kommentare ausgetauscht, man raucht und kichert und übt Selbstbeschränkung bei Ernsthaftigkeit. Die Offenlegung anderer Geschichten, und merkwürdige Überschreitungen von Grenzen, die einen eigentlich gar nicht berühren wollen. Milde Nacht unter unsichtbaren Wolken, unter sternlosem Himmel.)